Seamless Ground Handling at over 2500 locations worldwide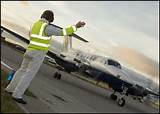 We support executive, government, commercial passenger and cargo aircraft of any size or type.
Skyblue provides handling supervision at more than 300 airports in 40 countries, and coordinates handling services through its network of trusted handling partners at over 2500 airports worldwide. When you land in one of our locations, you are met by one of our English speaking supervisors who will assist your crew and passengers from arrival to departure.
Request a Trip Cost Estimate for your next International Trip: ops@skyblue.aero