Full Credit for Airport Fees and other Third Party Disbursements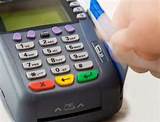 Skyblue  is a leading provider of trip related credit facilities.  All trip costs, from catering to landing fees can be arranged on credit through Skyblue.
When you land at an airport anywhere in the world, Skyblue will ensure you have credit for all fees such as:
Landing fees
Air navigation fees & en route charges
Parking fees
Ground handling
VIP lounge
Jet refueling services
Hangar parking
Aircraft catering
Crew and PAX transport and hotels
….and all other fees related to your trip.