Glitch Free airline-standard Flight Planning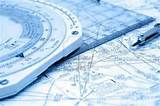 By using the latest technologies in computerized flight planning, the Skyblue Ops Team is committed to getting you the most direct and cost-effective route to your destination.  The Ops Team will continuously monitor your flight, evaluate and effectively respond to external factors that could impact your journey. Our sophisticated flight planning system is based on Lufthansa's LIDO database and automatically calculates optimal route options based on minimal time, fuel consumption and ATC delays, Euro/Asia/Pacific flow control and other real time factors.
En-route cost calculations, wind and temperature aloft computations and Equal Time Point (ETP) / Extended Range Twin-Engine Operational Performance Standards (ETOPS) are also taken into account during the planning process. We also make use of a wide range of detailed meteorological data to detect weather implications and any effect they may have on your flight.
Working closely with you, the Ops Team will obtain the weather details you require to effectively plan your flight. Whether you need international forecasts or local meteorological data, the Ops Team  will be able to provide you with the information you need to ensure your flight's success. You can count on Skyblue  to provide you with up-to-the-minute forecasts that will allow you to anticipate the unexpected.