Step up to Skyblue's Aircraft Management…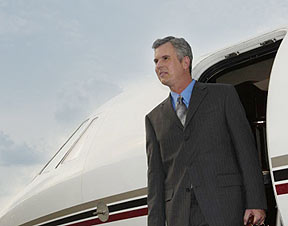 An Option that is Right for You
Skyblue offers multiple aircraft management services.
We offer a Charter Management program where you maintain the operation of your aircraft and we offer you charter opportunities during your aircraft's idle time
We offer a Turnkey Aircraft Management program where we take care of all the day-to-day responsibility and management of your aircraft — with the added option of having us turn your asset into revenue by chartering your private jet when you're not using it.
Unmatched Charter Revenue Potential: Every hour that your jet spends on the ground it could be generating revenue. If your aircraft is less than fully utilized, we may be able to offer you more charter opportunities, because our demand is greater!
Exclusive Cost Efficiencies: By joining forces with one of the largest fleets in the country, you can save a substantial sum every year. Fleet discounts with insurance carriers, fuel providers, maintenance providers and simulator-based training leaders are also passed on to the aircraft owner.
Impeccable Safety Record: We have maintained an impeccable safety record since the start of our operations. Additionally, our pilots are highly experienced and well trained.
Personal Account Team: Our clients are assigned a personal Account Team led by a single point of contact, with a dedicated customer service specialist available 24/7. This team also includes technical experts from fleet maintenance, operations and accounting — all working in unison with your interests in mind.
Your Asset Maintained at Peak Level: Under our Turnkey Aircraft Management program, your aircraft will be maintained to its utmost, peak performance level. In addition, all aircraft must pass annual, random safety audits by our Quality Assurance Department so you'll be confident that your aircraft is always flying at its peak performance level.
Aircraft Management That Puts Your Best Interests First: Every decision that we make regarding your aircraft puts your best interests first. Whether it is an aircraft part being purchased, a pilot hired or a charter flight being scheduled on your aircraft — the decision is carefully evaluated to maximize the benefit to you.