2001 CESSNA CITATION CJ1 AVAILABLE FOR SALE-MAKE OFFER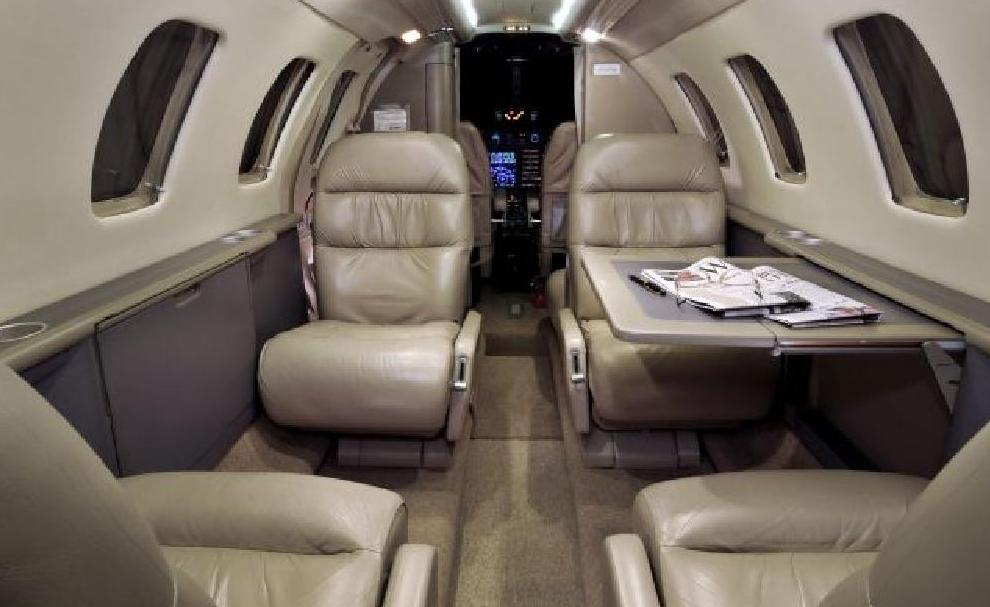 GENERAL INFORMATION
Beautiful low time CJ1 with new 2012 interior on Cesscom w/Pro Parts & Power Advantage Fully up to date. Priced to sell.
AIRFRAME
Serial: TBN
Registration: TBN
Total Time: 1958  hrs.
Cycles: 1709
ENGINES
Two Williams FJ44-3A-24 turbofan engines are installed, one on each side of the rear fuselage in easily accessible nacelles. This engine is a 2.20:1 bypass, twin-spool design with 5 compression stages and 3 turbine stages and produces 2,490 pounds (11.08 kN) of takeoff thrust at sea level, static conditions, flat rated up to 72° F (22°C).Dual channel Full Authority Digital Engine Controls (FADECs) provide automation and efficiency in engine management. Detents in the throttle quadrant for takeoff (TO), maximum continuous (MCT), high speed cruise (CRU) give pilots the optimal power settings for each phase of flight based on ambient conditions. The system also provides time-limited dispatch (TLD), diagnostics, and engine synchronization.
Engine overhaul is required at 4,000 hour intervals.
AVIONICS
Collins Proline 21 IFCS Two Tube EFIS
L3 Landmark TAWS 8000 Class B
Dual Honeywell Mode S Transponders
Honeywell KR-87 ADF
Collins Color Radar
Honeywell AM-250 Altimeter
Cockpit Speaker Mute Switch
BF Goodrich WX1000E Stormscope (Displayed on PFD/MFD)
Honeywell CNI-5000 Nav/Com with 8.33 spacing
Skywatch Traffic Avoidance
Universal UNS-1K FMS
Honeywell KMR-675 Marker Beacon
SafeFlight N1 Computer
ELT
ADDITIONAL EQUIPMENT
Aft Belted Flushing Potty
Indirect Lighting
LH Aft Divider w/Mirror Upper and Fabric Lower
Four Twelve Volt DC Outlets
Left Hand Forward Deluxe Refreshment Center
Monorail Sunvisors
Over Water Life Vest
EXTERIOR
Overall Snow White with Red Major Accent Stripes and Metallic Silver Minor Accent Stripes
INTERIOR
Overall Beige interior. The fireblocked seats are Beije Townsend leather. The lower sidewalls are covered in Fog Townsend leather. The carpet is Shale Kalogridis cut pile. Cabinetry throughout is finished in Makore satin wood veneer with brushed aluminum hardware.
Cabin seating for five passengers with four passenger seats in a center-club configuration and a FWD side-facing seat. There is a belted flushing toilet in the lavatory for a sixth passenger. There is a LH FWD slimline refreshment center and a RH nav chart case. There are 110 VAC outlets located in the cockpit and cabin at two passenger seats.
INSPECTIONS STATUS
Maintenance, Capabilities, Inspections & Notes
ProParts
Cescom
All AD's and STC's up to date fully
Power Advantage
RVSM Certified
Maintained By Cessna Agents
Get Contact for more information